DigiCert
Secure Site EV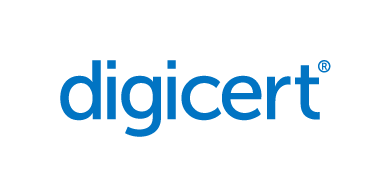 Benefits and features
Up to 256-bit encryption for up to 25 domains (1 URL + 24 SANs) on Microsoft Exchange or Microsoft Communications Servers. Upgrade to a certificate with SGC to guarantee strong minimum encryption. Get in touch to find out more.
A free Norton Seal, including Seal-in-search functionality.
Unlimited replacements.
$1,500,000 warranty.
Unrivaled support from SSL247®, including a personal SSL consultant and our 30 day money-back guarantee.
Is this certificate right for your domains – and your business? Ask an expert
Find out if the DigiCert Secure Site EV with SAN certificate is the right choice for your business. Speak to one of our SSL consultants, who are all accredited SSL experts, or visit our wizard for a quick recommendation.
Important! Due to new policy requirements, SSL certificates with SAN can't secure local domains anymore. Please contact us for more information.
Get Extended Validation (EV) for up to twenty five domains and join the businesses around the world that are reaping the rewards of DigiCert EV.
By triggering the green address bar in their browsers, the DigiCert Secure Site EV with SAN certificate will give customers the confidence they need to transact on your domains.


Add to this the power of the Norton Seal and the latest Seal-in-search technology and there's no limit to what the DigiCert Secure Site EV with SAN certificate could do for your sales.
All certificates from DigiCert come with seal-in-search technology as standard, making you stand out from the crowd in search engine results, driving new traffic to your websites.
Includes new Vulnerability Assessment
All our DigiCert SSL certificates now come with a built-in Vulnerability Assessment as standard. Strengthening your website's security, the Vulnerability Assessment identifies and quickly fixes the most critical vulnerabilities* that could be exploited by hackers. This, added to the many other outstanding security features from DigiCert, will give you the most secure SSL solution in the world today. Contact us to find out more.
The benefits of DigiCert
As the number one brand in online security, your business will benefit simply from featuring the DigiCert name on your sites. In fact, in an online consumer study in February 2011, 94% of people said they are more likely to complete a purchase when they see DigiCert's Norton Seal. That was compared to any of the other leading site seals.
Do you need to guarantee strong SSL encryption?
If you request any personal, sensitive or financial information via your domains, you need SGC – to guarantee minimum strong encryption. Without SGC, customers with older browsers could receive encryption as low as 40 or 56-bit. Take a look at the PRODUCT. It comes with both EV and SGC – maximizing encryption and assurance for your customers.
SSL247®: accredited experts, here to help
At SSL247®, you'll find a team of friendly SSL experts who are here to help you find the right security for your online business. As consultants our advice is completely impartial. What's more, our recommendations are so highly regarded by our customers that many go on to make their own recommendations – about us! We're sure you'll be pleased with our service too. Call now or email us for your personalized SSL recommendation and quote. +44 (0) 204 519 2097 /sales@ssl247.com