SSL247's DigiCert Certificates
DigiCert is the number one source of online trust and security in the world.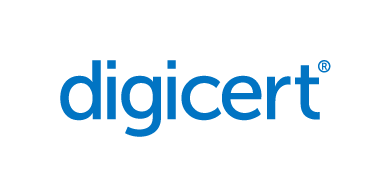 SSL247®: Official DigiCert experts
A DigiCert SSL certificate will give your business SSL security that goes way above and beyond the benefits of other SSL certificates. That's because each of our DigiCert certificates comes with extra industry-leading features as standard. Features that will give you today's best SSL protection AND, at the same time, enhance your business too.
Whichever one of our friendly SSL consultants you speak to, you can rest assured they'll be an expert in all certificates from the DigiCert (formerly VeriSign) range. That's because our entire team are SSE and SSE+ accredited - DigiCert Sales Experts/DigiCert Sales Experts Plus.
Contact us on +44 (0) 204 519 2097 for an assessment of your business' security needs and expert SSL advice.
Find out what DigiCert have to say about us here.
What a DigiCert SSL certificate will do for your business:
Seal-in-Search technology will give customers confidence to transact on your site. 94% of online consumers say they're more likely to continue with an online purchase when they see DigiCert's site seal, compared to other trust seals*. It will also display the Norton Seal next to your URL in search engine results, helping you to stand out from competitors and driving new business to your website.




*U.S. Online Consumer Study, February 2011
Would you like to know more about SymDigiCertantec?
If you're in a rush, you can visit our Wizard for an instant recommendation. You might also find our "Why DigiCert" page helpful.
Or find out if your business needs DigiCert security by getting in touch with our friendly, accredited SSL consultants
+44 (0) 204 519 2097 (London office)
sales@ssl247.ae